Pet owners use leather harnesses for their furry friends, but nowadays, there's a growing trend towards non-leather options. These alternatives not only offer comfort and style but also focus on being eco-friendly. In this article, we'll take a look at non-leather dog harnesses, including options made from materials like faux leather and vegan leather. We'll also introduce you to colorful and asymmetrical harnesses, which you can find on Ionia Sports.
A Traditional Choice
Leather has been a go-to material for pet accessories due to its durability and classic appeal. The leather harness is favorable for its timeless look and long-lasting quality which is a traditional choice. But now, it's good to think about other choices that are out there that are much more comfortable as compared to the leather harness.
Rise Of Non-Leather Materials
With growing concerns about animal welfare and the environment, non-leather materials have made their way into the pet accessory industry. These materials provide a cruelty-free and sustainable choice for pet owners.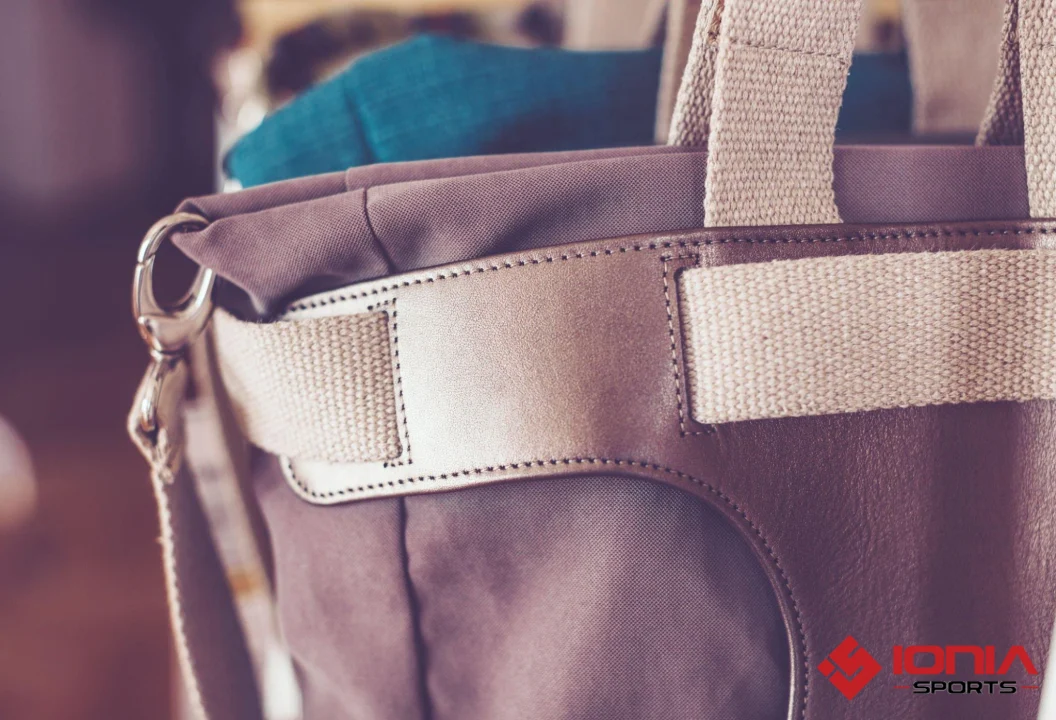 Benefits Of Non-Leather Harnesses
Non-leather harnesses offer several advantages that make them attention for pet owners:
1. Durability And Sustainability
Non-leather materials are designed to be long-lasting and eco-friendly. These things can last a long time, even with daily use, and they help the environment by not being made from leather, which can cause harm when it's produced because leather is hard as compared with any other non-leather material.
2. Comfort And Fit
Non-leather harnesses are often lightweight and comfortable for your dog to wear for outdoor activities such as hiking with dogs. They come in various sizes and styles, ensuring a secure and warm fit for your pet.
3. Style And Design
One of the most exciting features of non-leather harnesses is their diverse style and design options. Whether you prefer a sleek and modern look or a bold and colorful design, you'll find a non-leather harness that suits your pet's personality.
Popular Non-Leather Harness Options
Explore some of the most popular non-leather harness options available:
1. Dog Backpack Harness
For pet owners who love outdoor adventures, a dog backpack harness offers both style and practicality. These harnesses allow your dog to carry their essentials while remaining comfortable and stylish. The dog backpack harness is better for small-size dogs that are lightweight and carry easily as compared with big-size dogs.
2. Front Clip Dog Harness
Front clip harnesses provide excellent control and reduce pulling during walks. They are ideal for dogs in training or those with a strong instinct to pull also they will not impact any force on the neck of your companion. Front clip dog harnesses also avoid neck injury.
3. Step Dog Harness
Step-in harnesses are easy to put on and take off, making them convenient for dogs that are not accustomed to harnesses.
4. Faux Leather Harness
Faux leather harnesses look and feel like real leather but it is a non-leather material. They come in lots of colors and designs.
5. Vegan Leather Harness
Vegan leather men's harnesses are in trend and an ethical choice for fashion-conscious persons, offering a stylish alternative to traditional leather products. These harnesses are designed to provide both a sleek look and a cruelty-free option for men who appreciate high-quality accessories.
6. Multicolor Asymmetrical Harness
Multicolor Asymmetrical Men's Harnesses brings a vibrant and contemporary edge to men's fashion, offering a unique and eye-catching accessory choice. With asymmetrical designs and a burst of colors, these harnesses cater to individuals seeking a bold and stylish statement piece
Why Choose Non-Leather For Your Pet?
In addition to the benefits mentioned earlier, non-leather harnesses are also a caring product for pet owners who wish to make a statement against animal cruelty. Choosing non-leather materials is a good way to keep your pet comfortable when we stand up for animals, we make sure that they are treated well and taken care of. It's about making sure they're safe, healthy, and happy.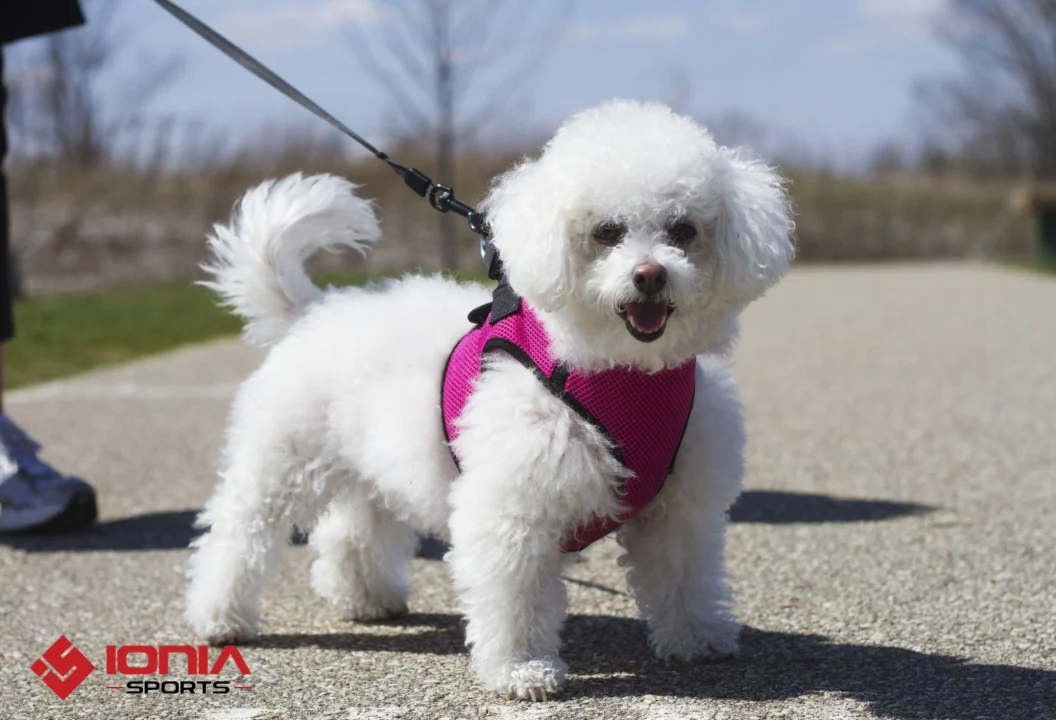 Frequently Asked Questions
Are non-leather harnesses suitable for all dogs?
Yes, non-leather harnesses come in various sizes and styles, making them suitable for most dogs. It's essential to choose the right fit for your pet.
How do non-leather harnesses compare to traditional leather?
Non-leather harnesses offer similar durability and style to traditional leather, with the added benefit of comfortability and being cruelty-free with your pets.
Can non-leather harnesses be customized for style?
Yes, non-leather harnesses come in a wide range of styles and designs, helping you to find the perfect fit for your pet's personality.
What is the maintenance like for non-leather harnesses?
Non-leather harnesses are easy to clean and maintain as compared with leather harnesses, making them a practical choice for pet owners.
Where can I purchase non-leather dog harnesses?
You can find a variety of non-leather dog harnesses at pet stores, online retailers like Ionia Sports, and even specialty pet markets. Check out the options that suit your pet's needs and your style preferences.
Conclusion
When we talk about pet accessories, there's a world of choices beyond traditional leather. Non-leather harnesses made from materials like faux leather, vegan leather, and multicolor designs offer durability, style, and sustainability. Whether you give priority to ethical concerns or simply want to make a fashion statement, non-leather harnesses available at Ionoia Sports are an excellent choice for your beloved pet.
                     For further information, please do not hesitate to contact us.