Welcome to Ionia's Sports collection of fashion jackets for women! Whether you're looking for a chic blazer, a cozy puffer jacket, or a trendy denim jacket, we have the perfect styles to elevate your wardrobe. Our fashion jackets are designed to combine comfort, functionality, and style, making them the ideal choice for any occasion. Explore our wide range of options and find the perfect fashion jacket to express your personal style.
Trendy And Versatile Jackets For Women
Ionia Sports presents a diverse selection of trendy and versatile jackets for women. With our collection, you can effortlessly create fashionable outfits for both casual and formal settings. Our fashion jackets are meticulously crafted to ensure superior quality and a comfortable fit, allowing you to enjoy both style and functionality. From lightweight options for transitional seasons to insulated jackets for colder weather, we have something for every taste and need.
Stylish Blazer Jackets – Perfect For Work And Beyond
Enhance your professional wardrobe with our stylish blazer jackets. These classic pieces are a must-have for any woman who wants to make a lasting impression. With their tailored silhouettes and sophisticated designs, our blazer jackets effortlessly blend professionalism and style. Wear them to the office, business meetings, or even for a chic evening out. Crafted from high-quality materials, our blazer jackets offer durability and comfort throughout the day.
Cozy And Fashionable Puffer Jackets – Embrace The Cold In Style
When the temperature drops, stay cozy and fashionable with our puffer jackets. Designed to provide insulation and protect you from the elements, these jackets are perfect for winter adventures or chilly evenings. Our puffer jackets come in various lengths, styles, and colors, ensuring you find the perfect match for your preferences. With their quilted patterns and modern designs, our puffer jackets will keep you warm without compromising on style.
Wholesale Fashion Jackets For Women
Attention retailers, boutique owners, and fashion enthusiasts! Ionia Sports is proud to offer wholesale opportunities for our fashionable jackets for women. If you're looking to stock up on trendy and high-quality fashion jackets, our wholesale program is the perfect solution for you. By partnering with Ionia Sports, you gain access to a wide range of fashion jackets that are designed to impress. Our collection features stylish blazer jackets, cozy puffer jackets, versatile denim jackets, and unique statement pieces that will elevate your inventory. With our wholesale program, you can provide your customers with the latest trends in women's fashion while enjoying competitive pricing. We understand the importance of quality when it comes to wholesale purchases. That's why each of our fashion jackets is crafted with meticulous attention to detail and made from premium materials. Our commitment to quality ensures that your customers will be satisfied with their purchase, building trust and loyalty to your Ionia sports.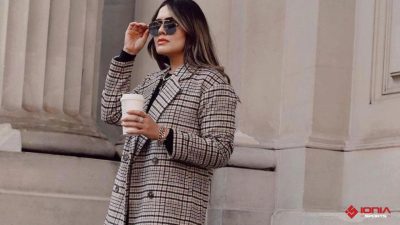 Casual Jacket For Women
Introducing the Ionia sports collection of casual jackets for women, designed to bring effortless style to your everyday outfits. Whether you're running errands, meeting friends for a casual lunch, or simply want to add a touch of laid-back sophistication to your ensemble, our casual jackets are the perfect choice. Our selection of casual jackets combines comfort and fashion, allowing you to look and feel great wherever you go. From lightweight and breathable options for those transitional seasons to more structured designs that provide warmth and style during cooler months, we have a range of choices to suit your needs. Ionia sports casual jackets boast versatile designs that can be easily paired with a variety of clothing pieces. Layer them over a basic tee and jeans for a relaxed yet polished look, or wear them with a dress or skirt to add a trendy edge. The possibilities are endless, and our collection offers a diverse range of styles, colors, and materials to match your personal preferences.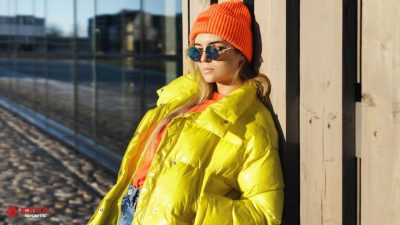 Winter Jackets For Ladies
As the temperatures drop, it's time to cozy up and embrace the winter season with an Ionia sports collection of winter jackets for ladies. We understand that staying warm is crucial, but we also believe that you shouldn't have to sacrifice style for comfort. That's why our winter jackets are designed to keep you both snug and fashionable during the chilly months. Our winter jackets for ladies are thoughtfully crafted with premium materials and innovative insulation technologies, ensuring maximum warmth without compromising on style. From plush down-filled parkas to sleek and insulated puffer jackets, our collection offers a wide range of options to suit your preferences and needs. With their versatile designs, our winter jackets effortlessly blend fashion and function. You can conquer the cold while making a fashion statement. Whether you prefer a long and cozy parka for extra coverage or a shorter, more tailored jacket for a chic and modern look, our collection has something for everyone.