Welcome to Ionia's Sports collection of Short Jackets for Women – the perfect blend of style, comfort, and versatility. Our wide range of women's outerwear is designed to keep you fashion-forward in any season. Whether you're looking for a lightweight layering option or a statement piece to elevate your outfit, our Short Jackets for Women offer the perfect solution. Let's explore our diverse collection and discover the perfect jacket to complete your wardrobe.
Women's Outerwear: Embrace Style And Functionality
At Ionia Sports, we understand that outerwear should not only keep you warm but also reflect your style. Our Women's Outerwear collection offers a curated selection of short jackets that cater to different tastes and occasions. From casual denim jackets to tailored blazers, each piece is crafted with attention to detail and quality materials.
Elevate Your Wardrobe With Short Jackets
Looking for a trendy addition to your wardrobe? Our Short Jackets for Women are designed to be fashion-forward and versatile. With their shorter length and modern cuts, these jackets effortlessly complement various outfits. Whether you want to dress up a casual ensemble or add a touch of sophistication to your formal attire, our short jackets are the perfect choice.
The Perfect Fit For Every Body Shape
We believe that every woman deserves to feel confident and comfortable in her clothing. That's why our Short Jackets for Women are available in a wide range of sizes and styles to flatter different body shapes. Whether you prefer a relaxed fit or a more tailored silhouette, our collection has something for everyone. Feel empowered and embrace your unique beauty with Ionia Sports.
Unleash Your Style With Ionia Sports
As a leading brand in the fashion industry, Ionia Sports is committed to delivering high-quality and trendy clothing that meets the needs of modern women. Our Short Jackets for Women collection is no exception. With meticulous attention to design and detail, we ensure that each jacket is crafted to the highest standards. Explore our range today and find the perfect short jacket to express your personal style.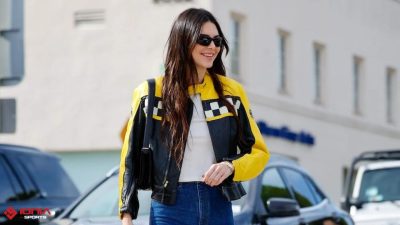 Wholesale Opportunities With Ionia Sports
Are you a retailer or boutique owner looking to stock high-quality women's outerwear? Ionia Sport offers exciting wholesale opportunities for businesses like yours. With our Short Jackets for Women collection, you can provide your customers with stylish and trendy options that will keep them coming back for more. By partnering with Ionia Sports, you gain access to our extensive range of short jackets at competitive wholesale prices. We prioritize quality and ensure that every piece in our collection meets the highest standards of craftsmanship. From design to manufacturing, our team is dedicated to delivering products that exceed customer expectations.
In addition to our exceptional product quality, we offer flexible wholesale packages tailored to suit your business needs. Whether you're a small boutique or a large retail chain, we have options that will accommodate your requirements. Our dedicated wholesale team is committed to providing excellent customer service and support throughout the ordering process. At Ionia Sports, we value our wholesale partners and believe in building long-term, mutually beneficial relationships. When you partner with us, you become part of our extended family, and we work together to achieve success. Our reliable and efficient logistics ensure timely delivery of your orders, so you can meet your customers' demands without any hassle.
Short Denim Jacket For Women: Classic Style With A Modern Twist
Our Short Denim Jacket for Women, the ultimate wardrobe staple that effortlessly combines timeless style with contemporary flair. Crafted from high-quality denim and tailored to perfection, this jacket is designed to elevate your casual outfits and make a fashion statement wherever you go. The Short Denim Jacket for Women is a versatile piece that adds a touch of cool sophistication to any ensemble. Its shorter length and fitted silhouette create a flattering look that accentuates your figure and highlights your personal style. Whether you're pairing it with a sundress for a playful summer look or layering it over a graphic tee and jeans for a laid-back vibe, this jacket will become your go-to piece for effortless style.
Our Short Denim Jacket for Women features classic denim details, such as front button closures, chest pockets, and a stylish collar. The durable denim fabric ensures longevity, allowing you to enjoy this jacket for years to come. It's a versatile layering option that can be worn throughout the year – throw it on during chilly summer nights or layer it over sweaters for a cozy yet fashionable winter outfit.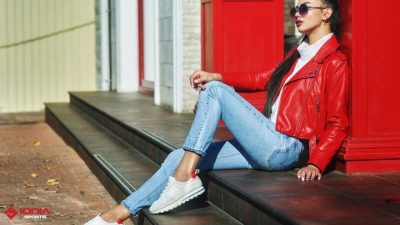 Petite Short Jackets: Effortlessly Chic And Perfectly Proportioned
For our petite fashionistas, Ionia Sports proudly presents our collection of Petite Short Jackets for Women. Designed with your unique proportions in mind, these jackets offer a perfect fit that flatters your petite frame while keeping you stylish and on-trend. We understand the challenges that petite women face when it comes to finding clothing that fits just right. That's why our Petite Short Jackets are specifically tailored to cater to your needs. The shorter length and proportionate cuts ensure that the jacket won't overwhelm your petite stature, creating a harmonious balance between style and proportion. Our Petite Short Jackets for Women are available in a range of styles, from classic to contemporary, ensuring that you can find the perfect jacket to suit your personal taste. Whether you prefer a timeless denim jacket, a tailored blazer, or a trendy bomber jacket, we have options that will elevate your style and reflect your unique personality.
At Ionia Sports, we believe that fashion should be inclusive and accessible to women of all shapes and sizes. Our Petite Short Jackets for Women are carefully crafted with attention to detail and quality materials, ensuring that you receive a garment that not only looks great but also withstands the test of time.
Short Wool Jacket: Cozy Elegance For Every Season
Our Short Wool Jacket is designed to be your go-to layering option throughout the year. The natural insulating properties of wool provide warmth during colder seasons, while the breathable fabric keeps you comfortable when temperatures rise. It's a versatile jacket that effortlessly transitions from autumn to winter and beyond. The shorter length of the jacket adds a modern twist to the classic wool coat, making it perfect for both formal and casual settings. Whether you're attending a business meeting or going for a weekend brunch, this jacket elevates your outfit with its refined silhouette and attention to detail. The softness and durability of the wool fabric ensure that this jacket is a long-lasting investment. Its high-quality construction guarantees that it will withstand the test of time, allowing you to enjoy its warmth and elegance for years to come.
Whether you choose a solid neutral color or a stylish pattern, our Short Wool Jacket is a statement piece that complements various styles and personalities. Pair it with tailored trousers and a blouse for a polished office look, or dress it down with jeans and a cozy sweater for a casual yet chic ensemble. The versatility of the Short Wool Jacket allows you to effortlessly create outfits that exude sophistication and class. At Ionia Sports, we take pride in delivering exceptional quality and style. Our Short Wool Jacket is meticulously designed and crafted to meet the highest standards. We believe that fashion should be a reflection of your unique personality, and our wool jacket provides the perfect canvas for self-expression.