Welcome to Fashion Gloves, your one-stop destination for trendy and stylish gloves. We offer a wide range of fashion gloves that combine elegance with functionality. Whether you're looking for gloves to complement your outfit or to keep your hands warm in style, we have the perfect solution for you. Our collection showcases the latest designs and high-quality materials to ensure your hands stay fashionable and protected. Explore our stylish glove options and discover the perfect pair that suits your unique style.
Enhance Your Outfit With Fashion Gloves
Elevate your fashion game with our exquisite collection of stylish gloves. Our gloves are designed to enhance your outfit and make a bold fashion statement. With a focus on both aesthetics and comfort, our gloves are crafted with attention to detail and precision. From classic leather gloves to chic knit designs, we have a variety of options to match your style. Step out with confidence and showcase your fashion-forward sense by adorning your hands with our fashionable gloves.
Quality Craftsmanship And Durability
At Fashion Gloves, we take pride in offering gloves that are not only fashionable but also built to last. Our gloves are crafted using premium materials and undergo strict quality checks to ensure durability and longevity. Whether you're attending a special event or braving the winter chill, our gloves are designed to withstand the test of time. Experience the difference of superior craftsmanship and invest in gloves that will accompany you on countless stylish adventures.
Versatile And Functional Designs
Functionality is key when it comes to gloves, and we understand the importance of practicality without compromising style. Our versatile glove designs cater to your everyday needs, providing features such as touchscreen compatibility, anti-slip grip, and adjustable closures. From driving gloves to touchscreen-friendly gloves, our collection offers a range of options to suit your lifestyle. Stay connected and keep your hands warm while maintaining your fashionable edge with our functional glove designs.
Wholesale Fashion Gloves
Fashion Gloves is pleased to offer wholesale opportunities for our stylish glove collection. If you're a business owner looking to stock high-quality gloves in your store, we have you covered. Our wholesale program provides competitive pricing and a wide selection of gloves to meet your customers' demands. Join our network of retailers and offer your clients the latest trends in fashion gloves. Contact our wholesale team today to discuss partnership opportunities and take your business to new heights with our fashionable and sought-after glove collection.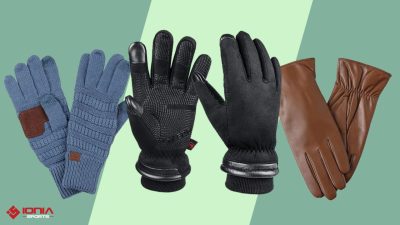 Winter Fashion With Fashion Gloves
When the temperatures drop, it's time to embrace winter fashion with our collection of stylish winter gloves. Gloves offer a wide range of winter gloves that combine warmth, comfort, and fashion-forward designs. From cozy knit gloves to luxurious leather options, we have the perfect pair to keep your hands snug and stylish during the chilly months. Our winter gloves are crafted with premium materials and insulation to provide maximum protection against the cold while adding a touch of elegance to your winter outfits.
With Gloves, you don't have to sacrifice style for warmth. Our winter gloves feature trendy details such as faux fur trims, embellishments, and intricate stitching, ensuring that you look fashionable while braving the winter weather. Choose from an array of colors and patterns to match your winter wardrobe and make a statement wherever you go. Designed for both men and women, our winter gloves offer a comfortable fit and excellent dexterity, allowing you to perform daily activities with ease. Whether you're commuting to work, enjoying outdoor activities, or attending a special winter event, our gloves will keep your hands protected and stylish throughout the season.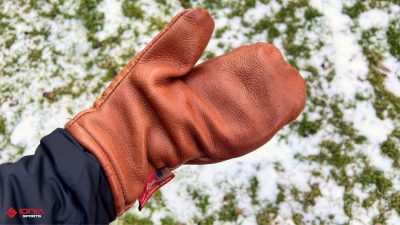 Invest in quality winter gloves that will not only keep your hands cozy but also elevate your winter fashion game. At Gloves, we prioritize both functionality and style, ensuring that you experience the best of both worlds. Don't let the cold weather dampen your fashion spirit. Embrace winter fashion with our fashionable and functional winter gloves today.
Men's Fashion Gloves
Fashion Gloves is proud to present our exclusive collection of men's gloves. Designed with the modern man in mind, our gloves combine style and functionality to enhance your wardrobe and protect your hands. Whether you're dressing up for a formal occasion or adding a touch of sophistication to your everyday look, our men's fashion gloves are the perfect accessory to complete your ensemble. Discover a wide range of options tailored to meet your style preferences. From sleek leather gloves to cozy knit designs, our collection offers versatility and elegance. Choose from classic black, or rich brown, or explore bold colors and patterns to make a statement. Our men's gloves are crafted with precision, ensuring a comfortable fit and exceptional durability.
Not only do our gloves exude style, but they also offer practical features. Many of our men's gloves are touchscreen-compatible, allowing you to use your electronic devices without removing your gloves. Stay connected while staying warm and fashionable. Additionally, our gloves may feature anti-slip grips or adjustable closures for added convenience and functionality.
Fashion Gloves understands that every man is unique, and our diverse selection caters to different tastes and preferences. Whether you prefer a timeless and refined look or a contemporary and edgy style, we have the perfect pair of gloves to complement your individuality. Indulge in the luxury of men's gloves that combine sophistication, comfort, and practicality. Elevate your fashion game and make a lasting impression with our handcrafted designs. Explore our collection of men's fashion gloves and find the perfect pair to express your style.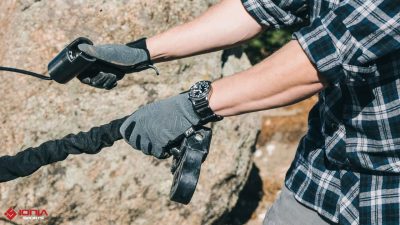 Warm Fashion Gloves
Our warm fashion gloves are crafted using high-quality materials that provide excellent insulation without sacrificing style. From soft and plush materials like faux fur and fleece to insulated linings, our gloves ensure that your hands stay protected from the cold while exuding a chic vibe. With attention to detail and a focus on comfort, our gloves are designed to fit snugly and keep the cold air out. Explore a range of designs and patterns that cater to different preferences and fashion tastes. From classic solid colors to playful prints, our warm fashion gloves allow you to express your individuality while staying cozy. Whether you prefer the timeless elegance of leather gloves or the trendy charm of knit options, our collection offers something for everyone.
Functional features are also a priority in our warm gloves. Many of our designs include touchscreen compatibility, enabling you to use your electronic devices without removing your gloves. Stay connected, capture memories, and browse with ease while keeping your hands warm and stylish. Additionally, some gloves feature non-slip grip technology, ensuring that you maintain a firm hold on objects even in cold or wet conditions. Embrace the colder seasons with confidence and style by investing in our warm fashion gloves. Whether you're attending winter festivities, enjoying outdoor activities, or simply going about your daily routine, our gloves provide the perfect blend of fashion and functionality. Stay warm, stay fashionable, and make a statement with our collection of warm gloves.