Welcome to Ionia's sports collection of fashion jackets for men. We take pride in offering a wide range of stylish and trendy jackets that are designed to enhance your fashion quotient while providing exceptional comfort and functionality. Whether you're looking for a Fashion Jacket For Men to elevate your everyday style or a statement piece for special occasions, our collection has something to suit every taste. Explore our extensive selection of men's fashion jackets and discover the perfect addition to your wardrobe.
Stylish And Versatile Men's Jackets
At Ionia Sports, we understand the importance of staying on top of the latest fashion trends. Our Fashion Jacket For Men is crafted with meticulous attention to detail, combining contemporary designs with premium materials. From sleek leather jackets to sporty bomber jackets, we have an extensive variety of styles to cater to diverse fashion preferences.
Leather Jackets
For a timeless and sophisticated look, our leather jackets are a must-have. Crafted from premium quality leather, these jackets exude a sense of luxury and elegance. Whether you opt for a classic black leather jacket or experiment with bold colors, these jackets effortlessly add a touch of refinement to any outfit. Step out in style and make a lasting impression with our range of leather jackets.
Wholesale Fashion Jackets For Men
At Ionia Sports, we also offer wholesale options for our Fashion Jacket For Men. If you're a retailer or a business owner looking to stock up on stylish and high-quality jackets, our wholesale program is perfect for you. With our wholesale program, you can take advantage of competitive pricing and bulk ordering options. We understand the importance of providing our wholesale partners with excellent customer service, timely delivery, and a seamless ordering process. Our wholesale fashion jackets for men are designed to meet the needs of your customers while ensuring profitability for your business. We offer a wide range of styles, sizes, and colors to cater to diverse preferences. From classic designs to the latest trends, our wholesale collection has something for everyone.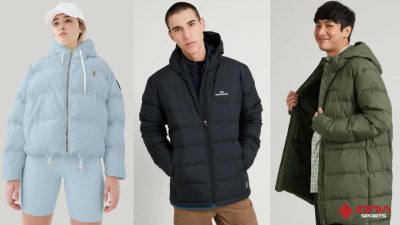 Winter Fashion Jackets For Men
Stay warm and stylish during the chilly months with our collection of winter fashion jackets for men at Ionia Sports. Designed to withstand cold temperatures without compromising on style, our winter jackets are the perfect combination of functionality and fashion. When it comes to winter jackets, insulation is key. Our winter fashion jackets are carefully crafted with high-quality materials and advanced insulation technologies to provide optimal warmth. Whether you're braving the snow or facing brisk winds, our jackets will keep you cozy and comfortable. Discover a range of winter styles to suit your personal taste. From puffer jackets with quilted designs to parkas with faux fur trim, our collection offers a variety of options to match your preferred aesthetic. With attention to detail and superior craftsmanship, our winter jackets are built to withstand the elements while making a statement.
Fleece Fashion Jackets For Men
Introducing our collection of fleece fashion jackets for men at Ionia Sports. When it comes to combining comfort, style, and versatility, fleece jackets are an unbeatable choice. Made from soft and insulating fleece fabric, our jackets provide a cozy feel while keeping you fashionably attired. Fleece jackets have become a staple in every man's wardrobe, thanks to their lightweight yet warm properties. Whether you're going for a casual weekend outing or need an extra layer during outdoor activities, our fleece fashion jackets offer the perfect balance of comfort and functionality. Designed with attention to detail, our fleece jackets feature modern cuts and contemporary designs that effortlessly elevate your overall look. From full-zip options to half-zip pullovers, our collection caters to various preferences and style sensibilities.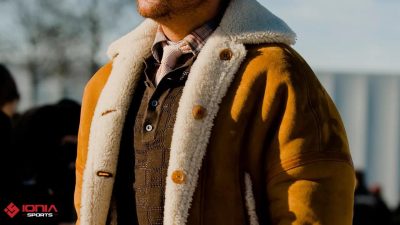 Black Fashion Jackets For Men
Make a bold and stylish statement with our collection of black fashion jackets for men at Ionia Sports. Black jackets are timeless, versatile, and have an undeniable allure that never goes out of style. With our range of black fashion jackets, you can effortlessly elevate your outfit and exude confidence. Black jackets are known for their versatility and ability to complement a wide range of looks. Whether you're going for a casual, edgy, or sophisticated vibe, a black fashion jacket is the perfect choice. It effortlessly adds a touch of sophistication and enhances your overall appearance. Our black fashion jackets come in a variety of styles and materials to suit different occasions and preferences. From sleek leather jackets that exude a sense of luxury to lightweight bomber jackets that offer a contemporary appeal, our collection has something for every taste.